BSD Investing has developed leaderboards allowing to rank funds based on its unique proprietary database aiming at giving a fair view between active and passive fund performances. In the BSD Investing best active funds leaderboard, we rank the top 15 active funds showing the highest outperformance consistency vs passive funds following the same benchmark.
BSD Investing Top 15 best active funds leaderboard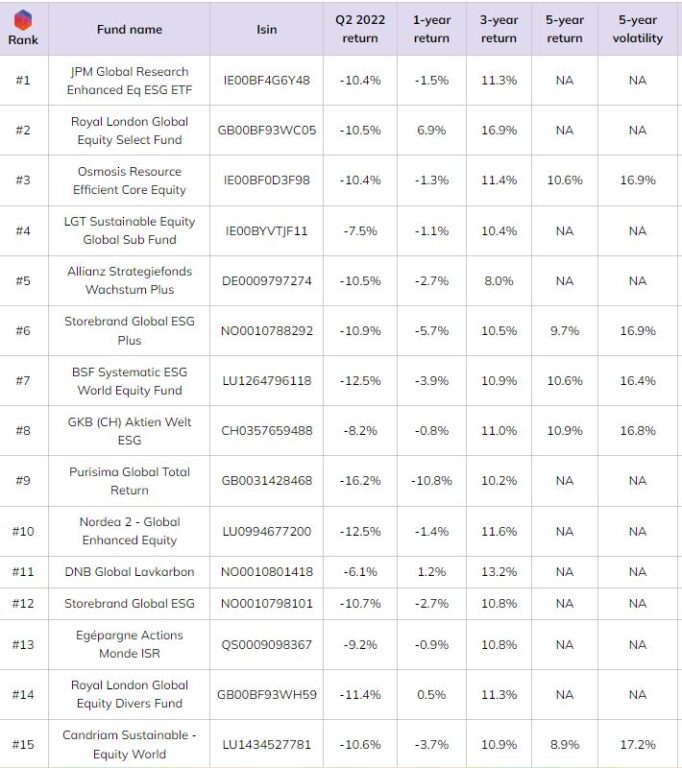 In the Global Large Cap Equity category for this quarter, an active ETF strategy, the JPM Global Research Enhanced Equity ESG ETF is ranked #1. Our screening based on short to middle term (1,3,5 years) active funds outperformance consistency vs passive funds, shows that this active ETF ranks #1 vs passive ETFs but also vs traditional active funds.
The term active ETF is relatively new to the UCITS landscape and may be sometimes fazzy. In its more orthodox definition, it has the same meaning in terms of management technique as traditional active funds. It brings together instruments through which the investor can benefit from the experience and skills of the manager who will endeavour to navigate within the various positions based on fundamental research on the underlying companies. Thus, active ETFs build on the benefits of the ETF vehicle, such as continuous liquidity and transparency, while identifying opportunities within a given universe in order to offer the investor a return potentially superior to that of the benchmark. Because they are generally not constrained by an index, managers of active strategies can thus highlight the companies for which they have the most convictions.
What's behind the JPM Global Research Enhanced Equity ESG ETF strategy? What are its performances? This active ETF combines the qualities of passive – index-like regional, sector and style exposures – with active management based on the skill of JP Morgan Research. Click on the following link to access a conversation with Piera Elisa Grassi, Portfolio Manager of JPM Research Enhanced Index Equity (ESG) ETFs and discover more about this new type of ETF.