As seen in the article untitled "What Crypto weighs in investors' portfolios? ", investment vehicles to invest in crypto assets have seen an exponential growth since a few years as they provide a simple way of gaining access to crypto assets. What are current options to access crypto assets in Europe? Why index investing is currently expanding to crypto assets?
Three types of vehicles are currently existing:
Equity Thematic ETFs issued on the blockchain and metaverse thematics available through the equity market. Invesco is one of the few traditional finance issuers to give access to both segments (ETFs and ETPs) through Invesco CoinShares Global Blockchain ETF since 2019.
Single assets Crypto ETPs covering a wide range of cryptocurrencies, including Bitcoin, Ethereum, Polkadot, Cardano, Solana. They exist since 2013. The biggest product on bitcoin available in the US, the Grayscale Bitcoin Trust was launched in 2013 and the Grayscale Ethereum Trust in 2017.
Index ETPs: more recently, Crypto ETN have also been issued on indices of cryptocurrencies. This latest segment is dominated by new players, non-existent in the traditional European ETF segment. Hashdex, a new issuer in Europe, is the only one to offer access to an index of top crypto assets through the Hashdex Nasdaq Crypto Index Europe ETP.
Less than 10 years ago there were about 50 cryptocurrencies, today there are more than 20 000 crypto assets. Most of these protocols will never generate value or offer positive returns for investors. Recent events like the FTT collapse and the downfall of the Terra/LUNA ecosystem have shown that even mainstream tokens, with market caps in the dozens of billions, could be subject to market manipulation, poor risk-management practices, and outright fraud.
The multiplicity, complexity, and volatility of the crypto market poses a daunting challenge to individual investors trying to separate the wheat from the chaff. Diversified basket index products could help to reduce these risks through stringent eligibility criteria, while still offering attractive returns. These investment products range from strategies that select crypto assets based on their maturity and market cap to sector-specific indices that provide exposure to emerging themes of the crypto market.
The development of index investing in the crypto space is showing some signs that the market is coming to a new level of maturity, with more and more institutional clients willing to invest. Institutional adoption is growing with the index launches from large players like MSCI and Euronext, while many European banks are tangentially or directly working on blockchain and tokenization projects.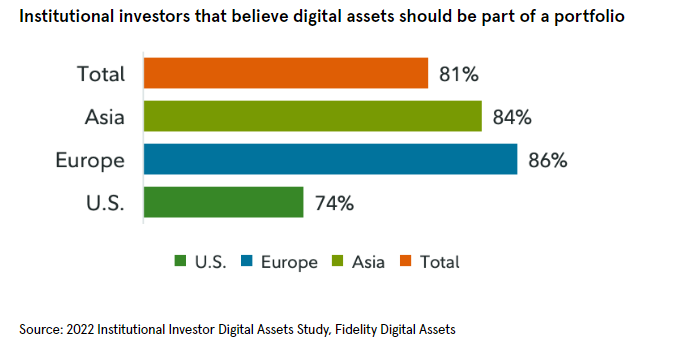 Dramane Meite, CFA, Head of Product and Benjamin Ittah, Senior Manager Europe, discuss the state of crypto investing in Europe. They covered the fallout from the FTX saga and the importance of creating ETPs on crypto indices suitable for institutional investors, as well as insights into what 2023 may present for crypto investors.
Enjoy reading the whole discussion by following this link.