AuM & Flows Compass Worldwide Active/Passive funds - 2021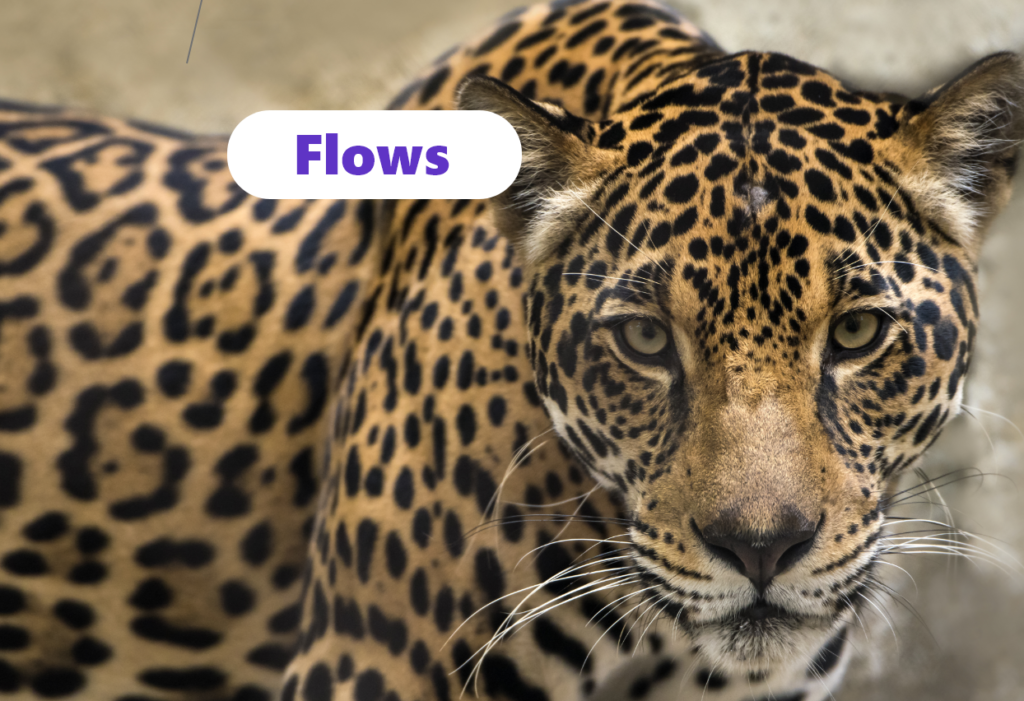 Are you interested in all the information to have a clear view on active/passive AuM & Flows for European domiciled funds (year to date analysis as of 31st December, 2021) ?
All elements can be found in the following analysis :
In Europe in 2021 active funds dominated the flows

In 2021 active fund flows dominated at €616bn vs passive for €206bn funds. Total fund flows have seen an increase by 111% vs H2 of 2020. Equity active fund flows were above those of passive at €245bn vs €123bn respectively. This is in line with H2 of 2020. Total equity fund flows in 2021 were up 86% vs H2 of 2020. Total equity funds witnessed yearly record inflows over 5 years. Even in fixed income active funds dominated the flows with €196bn vs €80bn for passive funds. This is in line with H2 of 2020. Total fixed income fund flows were up 85% vs H2 of 2020.
Passive funds still account for a limited part of the total in Europe mutual funds asset under management (22%). The percentage is higher for equity at 32%. Both active and passive fund assets have shown a strong increase compared to 2008 +10% p.a. and +19% p.a. respectively. In 2021 the trend is accelerating with +18% for active funds and +29% for passive funds. Active fund assets reach €9.7trn vs €2.7trn for passive funds. European mutual fund assets are up 20% vs 2020 and represent 29% of mutual funds worldwide.
To discover the full analysis
you need to be a subscriber
Type
Active & Passive funds universe
Region
Strategy
Period
Download
Flows & AuM
All worldwide funds
Global
2021-12-31

Are you interested in all the information to have a clear view on active/passive AuM & Flows for European domiciled funds (year to date analysis as of 31st December, 2021) ?
All elements can be found in the following analysis :

Active & Passive AuM & Flows overview for Worldwide domiciled funds (year to date analysis as of 31st December, 2021)

In Europe in 2021 active funds dominated the flows

In 2021 active fund flows dominated at €616bn vs passive for €206bn funds. Total fund flows have seen an increase by 111% vs H2 of 2020. Equity active fund flows were above those of passive at €245bn vs €123bn respectively. This is in line with H2 of 2020. Total equity fund flows in 2021 were up 86% vs H2 of 2020. Total equity funds witnessed yearly record inflows over 5 years. Even in fixed income active funds dominated the flows with €196bn vs €80bn for passive funds. This is in line with H2 of 2020. Total fixed income fund flows were up 85% vs H2 of 2020.
Passive funds still account for a limited part of the total in Europe mutual funds asset under management (22%). The percentage is higher for equity at 32%. Both active and passive fund assets have shown a strong increase compared to 2008 +10% p.a. and +19% p.a. respectively. In 2021 the trend is accelerating with +18% for active funds and +29% for passive funds. Active fund assets reach €9.7trn vs €2.7trn for passive funds. European mutual fund assets are up 20% vs 2020 and represent 29% of mutual funds worldwide.

To discover the full report
you need to be a subscriber

Flows & AuM
All worldwide funds
Global
2022-12-31

Are you interested in all the information to have a clear view on active/passive AuM & Flows for European domiciled funds (year to date analysis as of 31st December, 2022) ?
All elements can be found in the following analysis :

Active & Passive AuM & Flows overview for Worldwide domiciled funds (year to date analysis as of 31st December, 2022)

In Europe in 2022 passive funds dominated the flows.

In 2022 passive fund flows dominated at €107bn vs active for €230bn of outflows funds. The trend turned negative vs H2 of 2021. Equity passive fund flows were above those of active at €57bn vs €76bn of outflows respectively. This is opposed to H2 of 2021. The trend turned negative in 2022 vs H2 of 2021. Total equity funds witnessed yearly record outflows over 5 years. Even in fixed income passive funds dominated the flows with €60bn vs €147bn of outflows for active funds. This is opposed to H2 of 2021. The trend turned negative in 2022 vs H2 of 2021. Total fixed income funds witnessed yearly record outflows over 5 years.
In terms of assets passive funds represent almost a third of the total in Europe mutual funds asset under management (24%). The percentage is higher for equity at 34%. Both active and passive fund assets have shown a strong increase compared to 2008 +8% p.a. and +17% p.a. respectively. In 2022 the trend is decelerating for active with -5% for active funds and +17% for passive funds. Active fund assets reach €7.9trn vs €2.5trn for passive funds. European mutual fund assets are down -0% vs 2020 and represent 29% of mutual funds worldwide.

To discover the full report
you need to be a subscriber

Flows & AuM
All worldwide funds
Global
2022-06-30

Are you interested in all the information to have a clear view on active/passive AuM & Flows for European domiciled funds (year to date analysis as of 30th June, 2022) ?
All elements can be found in the following analysis :

Active & Passive AuM & Flows overview for Worldwide domiciled funds (year to date analysis as of 30th June, 2022)

In Europe in H1 2022 passive funds dominated the flows.

In H1 2022 passive fund flows dominated at €81bn vs active for €112bn of outflows funds. The trend turned negative vs H2 of 2021. Equity passive fund flows were above those of active at €54bn vs €26bn of outflows respectively. This is opposed to H2 of 2021. Total equity fund flows in H1 2022 were down 77% vs H2 of 2021. Total equity funds witnessed monthly record outflows over 1 year. Even in fixed income passive funds dominated the flows with €24bn vs €111bn of outflows for active funds. This is opposed to H2 of 2021. The trend turned negative in H1 2022 vs H2 of 2021. Total fixed income funds witnessed monthly record outflows over 1 year.
Passive funds still account for a limited part of the total in Europe mutual funds asset under management (23%). The percentage is higher for equity at 33%. Active fund assets reach €8.3trn vs €2.5trn for passive funds. European mutual fund assets are up 4% vs 2020 and represent 29% of mutual funds worldwide.

To discover the full report
you need to be a subscriber

Flows & AuM
All worldwide funds
Global
2022-03-31

Are you interested in all the information to have a clear view on active/passive AuM & Flows for European domiciled funds (year to date analysis as of 31st March, 2022) ?
All elements can be found in the following analysis :

Active & Passive AuM & Flows overview for Worldwide domiciled funds (year to date analysis as of 31st March, 2022)

In Europe Q1 2022 passive funds dominated the flows.

In Q1 2022 overall active fund flows saw outflows at €29bn of outflows in Europe while passive fund flows were bigger at €62bn. Total fund flows have seen a decrease by 81% vs Q4 2021. Equity passive fund flows were above those of active at €44bn vs €4bn of outflows respectively. This is opposed to Q4 2021. Total equity fund flows in Q1 2022 were down 38% vs Q4 2021. Total equity funds witnessed quarterly record outflows over 1 year. Even in fixed income passive funds dominated the flows with €13bn vs €50bn of outflows for active funds. This is opposed to Q4 2021. The trend turned negative in Q1 2022 vs Q4 2021. Total fixed income funds witnessed quarterly record outflows over 1 year.
Passive funds still account for a limited part of the total in Europe mutual funds asset under management (23%). The percentage is higher for equity at 33%. Both active and passive fund assets have shown a strong increase compared to 2008 +-1% p.a. and +10% p.a. respectively. Q1 2022 the trend is decelerating with -6% for active funds and -1% for passive funds. Active fund assets reach €9.1trn vs €2.7trn for passive funds. European mutual fund assets are down -5% vs Q4 2021 and represent 29% of mutual funds worldwide.

To discover the full report
you need to be a subscriber

Flows & AuM
All worldwide funds
Global
2022-09-30

Are you interested in all the information to have a clear view on active/passive AuM & Flows for European domiciled funds (year to date analysis as of 30th September, 2022) ?
All elements can be found in the following analysis :

Active & Passive AuM & Flows overview for Worldwide domiciled funds (year to date analysis as of 30th September, 2022)

In Europe so far in 2022 passive funds dominated the flows.

So far in 2022 passive fund flows dominated at €72bn vs active for €202bn of outflows funds. The trend turned negative vs H2 of 2021. Equity passive fund flows were above those of active at €41bn vs €70bn of outflows respectively. This is opposed to H2 of 2021. The trend turned negative so far in 2022 vs H2 of 2021. Total equity funds witnessed monthly record outflows over 1 year. Even in fixed income passive funds dominated the flows with €37bn vs €143bn of outflows for active funds. This is opposed to H2 of 2021. The trend turned negative so far in 2022 vs H2 of 2021.
In terms of assets passive funds represent almost a third of the total in Europe mutual funds asset under management (23%). The percentage is higher for equity at 34%. Active fund assets reach €7.9trn vs €2.4trn for passive funds. European mutual fund assets are down -0% vs 2020 and represent 28% of mutual funds worldwide.

To discover the full report
you need to be a subscriber

Other
Issues and solutions to build optimal portfolios

Special issue

For investors, the decision to allocate to active or passive funds is critical in the context of broad portfolio construction considerations. It's not an easy choice to make but financial research has proven that, ultimately, allocating efficiently between the two is crucial for portfolio performance.

Performances
China Large-Cap funds
Asia
Large caps
2021-12-31

Outperforming Portfolio Compass - China Large-Cap equity Active & Passive funds

Are you interested in all the information to have a clear view on active/passive fund allocation for China Large-Cap funds (yearly analysis as of 31st December, 2021) ?

Our analysis is the only one to highlight the key indicators that gives a fair view of current active/passive fund environment. We are also the first to be able to provide an active/passive fund allocation recommendation on China Large-Cap funds for a fair view and efficient decision..

Current yearly key indicators

% outperforming: % of active funds outperforming their passive fund benchmark
Spread: active vs. passive fund performance spread

Source: Morningstar and BSD Investing data from 31 December 2011 to 31 December 2021. Past performance is no guarantee of future results.

To discover the full report
you need to be a subscriber :

Performances
China Large-Cap funds
Asia
Large caps
2022-06-30

Outperforming Portfolio Compass - China Large-Cap equity Active & Passive funds

Are you interested in all the information to have a clear view on active/passive fund allocation for China Large-Cap funds (year to date analysis as of 30th June, 2022) ?

Our analysis is the only one to highlight the key indicators that gives a fair view of current active/passive fund environment. We are also the first to be able to provide an active/passive fund allocation recommendation on China Large-Cap funds for a fair view and efficient decision..

Current year to date key indicators

% outperforming: % of active funds outperforming their passive fund benchmark
Spread: active vs. passive fund performance spread

Source: Morningstar and BSD Investing data from 30 June 2012 to 30 June 2022. Past performance is no guarantee of future results.

To discover the full report
you need to be a subscriber :

Performances
China Large-Cap funds
Asia
Large caps
2022-09-30

Outperforming Portfolio Compass - China Large-Cap equity Active & Passive funds

Are you interested in all the information to have a clear view on active/passive fund allocation for China Large-Cap funds (year to date analysis as of 30th September, 2022) ?

Our analysis is the only one to highlight the key indicators that gives a fair view of current active/passive fund environment. We are also the first to be able to provide an active/passive fund allocation recommendation on China Large-Cap funds for a fair view and efficient decision..

Current year to date key indicators

% outperforming: % of active funds outperforming their passive fund benchmark
Spread: active vs. passive fund performance spread

Source: Morningstar and BSD Investing data from 30 September 2012 to 30 September 2022. Past performance is no guarantee of future results.

To discover the full report
you need to be a subscriber :

Performances
China Large-Cap funds
Asia
Large caps
2022-12-31

Outperforming Portfolio Compass - China Large-Cap equity Active & Passive funds

Are you interested in all the information to have a clear view on active/passive fund allocation for China Large-Cap funds (yearly analysis as of 31st December, 2022) ?

Our analysis is the only one to highlight the key indicators that gives a fair view of current active/passive fund environment. We are also the first to be able to provide an active/passive fund allocation recommendation on China Large-Cap funds for a fair view and efficient decision..

Current yearly key indicators

% outperforming: % of active funds outperforming their passive fund benchmark
Spread: active vs. passive fund performance spread

Source: Morningstar and BSD Investing data from 31 December 2012 to 31 December 2022. Past performance is no guarantee of future results.

To discover the full report
you need to be a subscriber :