– Wednesday 6 April 2022 –
Active funds vs ETFs: Did Eurozone equity funds benefit from the market recovery in March 2022?
Did investors favour active management or ETFs on Eurozone equities in March 2022? How have active funds vs. ETFs performed in this segment? What impact for portfolio construction?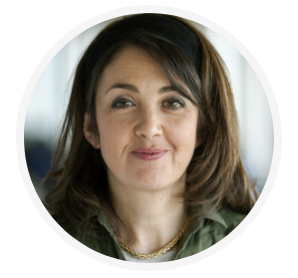 Marlène Hassine Konqui
Portfolio construction expert
member of the SFAF ETF commission
Associate Director General BSD Investing
| | | |
| --- | --- | --- |
| | Analysis | |
| | Massive outflows from Eurozone equity funds | |
| | In March 2022, against a backdrop of a rebound in the equity market, Eurozone equity funds experienced massive outflows. Unlike the previous 2 months, these outflows affect both active and passive funds. However, since the beginning of the year, the outflows of passive funds remain half those of active funds: respectively -2.4 billion euros against -4.7 billion euros (Sources: BSD investing, Morningstar 31/3/22). | |
| | Eurozone large-cap equity funds were the most impacted by outflows | |
| | Large-cap equity funds were the most impacted by these outflows. €3.2 billion in outflows from passive funds and €2.8 billion from active funds. The mid-cap equity segment also saw outflows of €300 million from active funds and €500 million from passive funds. Conversely, flows to small-cap stocks have been much more stable across both active and passive funds. | |
| | Improved performance of Eurozone equity active funds vs. ETFs since the beginning of 2022 | |
| | Since the beginning of 2022, in a volatile context, the performance of active managers in Eurozone equities has been on the rise: 48% manage to outperform their passive counterparts. This is the second-highest level, observed over the first three months of the year, for 5 years. Active managers benefited until February 2022 from an overexposure to…. Discover the entiere performance analysis and impact on portfolio construction by clicking here to access the whole article. | |

LATEST NEWS

Active funds vs ETFs: in a context of geopolitical crisis, what allocation choices did investors make?

Did investors prefer active management or ETFs in February 2022? In which geographical areas or strategies have the flows been concentrated? What impact for portfolio construction? Click here to access the news.

VIDEO

BSD Investing video : Active funds vs ETFs, How to optimise portfolio performance?

Discover BSD Investing method to select active funds and ETFs to enhance portfolio performance by Marlene Hassine Konqui expert in portfolio construction, active vs passive fund allocation.
Click here to view the video

VIDEO

Discover our latest webinar

Discover BSD Investing latest active fund vs ETF 2021 performance report in the webinar hold December 21, 2021. Click here to view the video.
DISCLAIMER
This website and all of its contents (analysis and research) is published by, and emains the copyright of, BSD Finances or its licensors. The information contained within is for educational and informational purposes ONLY. It is not intended nor should it be considered an invitation or inducement to buy or sell funds nor should it be viewed as a communication intended to persuade or incite you to buy or sell funds. Any commentary provided is the opinion of the author and should not be considered a personalised recommendation. The information contained within should not be a person's sole basis for making an investment decision. Please contact your financial professional before making an investment decision. Should you undertake any such activity based on information contained on this website, you do so entirely at your own risk and BSD Finances shall have no liability whatsoever for any loss, damage, costs or expenses incurred or suffered by you as a result. Care is taken to ensure that the information provided by BSD Finances is correct but it neither warrants, represents nor guarantees the contents of the information, nor does it accept any responsibility for errors, inaccuracies, omissions or any inconsistencies herein. BSD Finances is a limited liability company registered in France with registered number 852 716 547 00017. Our registered office is at 8 rue de Moscou 75008 Paris. BSD Investing is part of BSD Finances.